Reasons Why Dynamics 365 CRM Is Best For The Healthcare Industry
The Challenge
As many healthcare companies compete to provide value-based care, those prioritizing patients need to build a solid position in the market. With growing competition, healthcare companies must revamp their operations and automate their processes to provide patient-friendly healthcare. 
The importance of customer relationship management is increasing across various sectors, which plays an integral role in transforming operations and satisfying customer needs by offering exceptional services. 
In addition, customer relationship management is indispensable in improving factors that increase patient loyalty. Thus, customer relationships involve creating a more personalized patient experience, improving population health, and obtaining better quantifiable results. If you too are facing a similar dilemma, please read further. The solution is right here.
The Solution
For your healthcare firm, Dynamics 365 is the best option because it can give you a 360-degree picture of your patients. With this, you can provide your patients individualized care and guarantee that care in a highly secure and controlled environment.
Additionally, it provides real-time data performance indicators for any device at any time of day to enhance performance. With the help of this process, you can track tabs on the performance of your staff members and monitor their daily improvement.
You can easily manage patients and personnel thanks to easy information access in a highly controlled and secure environment. This platform prevents security gaps by keeping all critical information safe within your organization's boundaries, so you won't have to stress about them happening.
Discover what automation can look like for your business
What Benefits Does Microsoft Dynamics 365 Bring To The Healthcare Sector?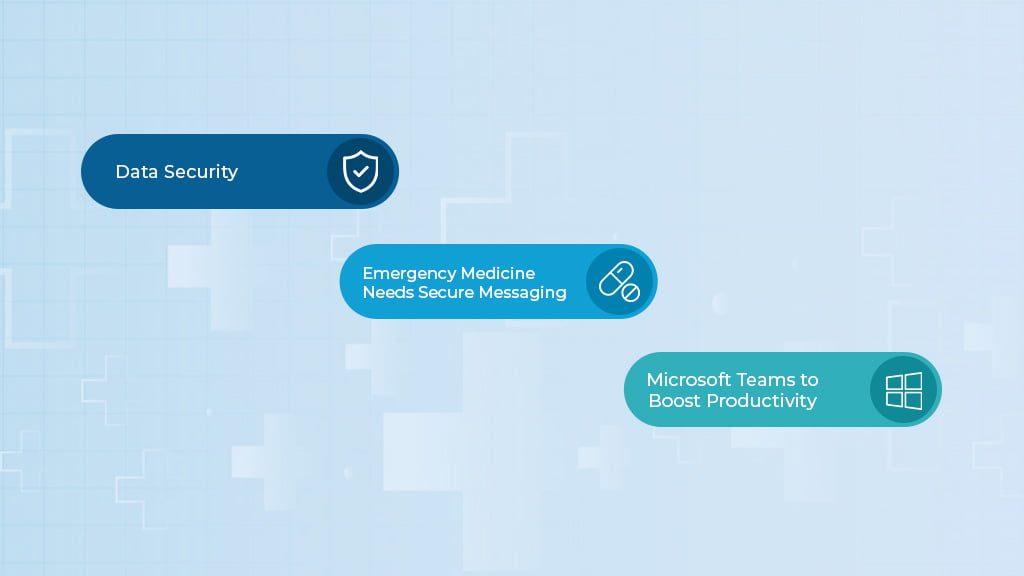 Several platforms and systems may be easily integrated with Microsoft Dynamics 365, enabling enterprises to provide expert care. Healthcare organizations may easily comprehend the patient database and come up with ideas for operational excellence with the aid of dashboards and reports.
However, the much-needed security advancements have significantly boosted the healthcare sector. Given the abundance of new tools and services, it is simple to understand why healthcare firms are enthusiastic about the platform. Here are a few of Dynamics 365 for Healthcare's security improvements.
Data Security
HIPAA guidelines govern medical privacy regulations. It has access to all your medical records and controls how they are utilized. Healthcare communication security has always been a significant concern, but with Microsoft 365, you can be sure that HIPAA regulations will be followed.
Emergency Medicine Needs Secure Messaging
Secure texting is necessary for emergency medicine. Therefore, doctors must immediately obtain patient information. As a result, the use of encrypted texting goes beyond straightforward communication. Thankfully, Microsoft 365 provides secure and valuable tools for medical practitioners.
Microsoft Teams to Boost Productivity
Microsoft teams offer a secure platform with first-rate communication tools for doctors. The recipient of an urgent communication is reminded every two minutes until they respond. The question may be passed on to another employee if the recipient cannot manage it.
Based on Microsoft Teams, healthcare practitioners can create customizable processes. Organizations can use this process to ensure security by restricting file access, and administrators can set up role-based permissions (protocols). Quickly, each user has the power to modify the layout of their portal to make it easier to access the programs they use.
How Dynamics 365 Acts As A Boon For The Healthcare Industry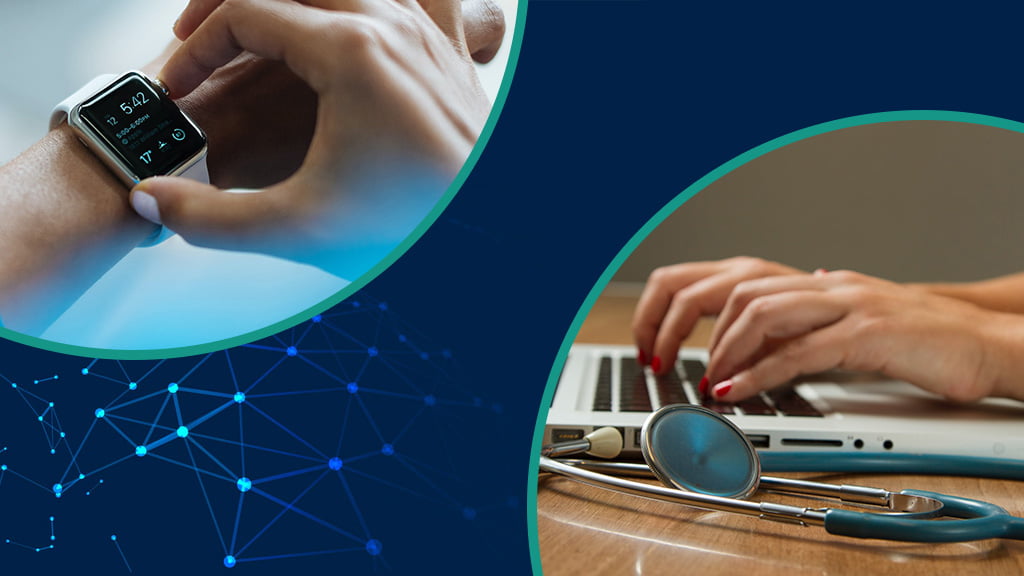 Microsoft Dynamics 365 helps manage all complex facilities in one place. Healthcare industries can perform all operations using one centralized platform. The centralized platform enables organizations to access all the information sitting anywhere and record the number of users and permissions. 
Healthcare organizations can control inventory management systems and attain the visibility of invoices, purchase orders, and requisitions. The automated processing of documents can eliminate errors. 
This robust integration platform allows healthcare organizations to integrate any virtual task/service into a healthcare organization. These integrations are seamless and reliable, enabling healthcare industries to automate anything. 
As a healthcare organization, you also get access to cloud services that allow companies to scale up and, at the same time, manage their investments. Dynamics also enables organizations to derive valuable insights from the database using Business Intelligence. The metrics and reports available can be accessed using any device. 
Real-time reporting is a perk that healthcare companies miss out generally. Microsoft Dynamics 365 fixes it. You get proper access to patient and employee information and real-time reporting. These valuable insights will enable your organization to improve the quality of service and personalize them to achieve a competitive edge. Using this practical and reliable option, you can strengthen your capabilities and prepare for the future. 
Healthcare companies can stay up to date and become increasingly sophisticated with the help of Dynamics 365. Healthcare industries use Dynamics 365 to sustain an organized patient data structure and make it available to medical professionals.
Microsoft Dynamics 365 Is The Key To Your Healthcare Organization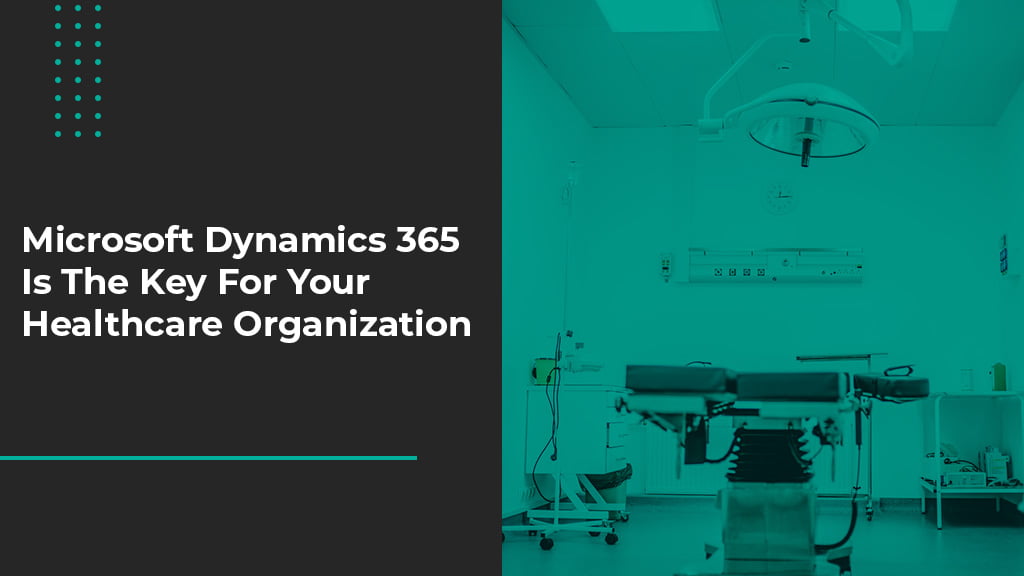 Microsoft Dynamics 365 provides value-based care by providing exceptional patient care and transforming how they deliver services. Dynamics 365 offers innovative and creative solutions that allow organizations to make their services more patient-centric. 
With the help of this feature-rich platform system, companies may attain operational efficiency by offering enhanced data security, accelerating workflows, and tracking patient interactions.
Dynamics 365 helps manage cost, federal regulatory reporting, and payroll allocations. In addition, with the help of online portals and chatbot inspections, Dynamics 365 builds a highly secured, controlled setting by reducing the number of call volumes. 
Dynamics 365 improves data security, secures workflows, and optimizes revenue for healthcare companies. It helps healthcare companies to recognize missing observations in databases or suspects and eliminate duplicate data entries. Thus, Dynamics 365 automates reports' processing and removes repetitive data entries. 
Let's schedule a kickoff discussion to understand your CRM requirements
Challenges That Healthcare Industries Can Quickly Solve With Microsoft Dynamics 365 CRM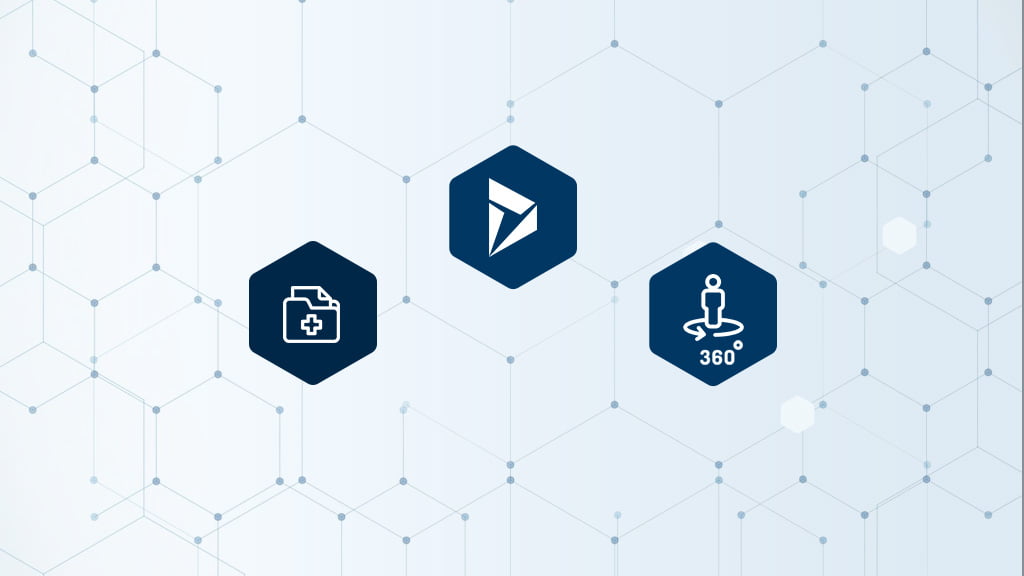 Dynamics 365 ensures that all the tasks and appointments are scheduled appropriately, providing no waiting time or a last-minute change of schedule. In addition to external communication, Dynamics 365 ensures that seamless internal communication takes place effortlessly. 
Medical professionals can improve efficiency by reducing the time taken to perform repetitive tasks. For example, sending prescriptions, documents, and medical reports can be sent via email or text, thus saving time for the employees.
Efficacy in the Office
Using Microsoft Dynamics 365 CRM, healthcare providers may effectively manage their practices. Having all data in a single, centralized, easily accessible system is significantly more productive. Instead of having to seek via numerous places, information can be accessed fast.
Better record keeping is encouraged by Dynamics CRM.
It is possible to analyze and enhance the performance of normal business activities (such as admissions and discharges) to enhance the customer experience.
Business processes are supported and automated through the use of workflows and dialogs.
Dynamics CRM allows improved security of sensitive data (such as medical, financial, or personal information).
Giving high-quality care
A 360-degree picture of their patients is perhaps one of Dynamics 365's most important advantages for healthcare providers. The entire image of a patient's case is visible to every care provider from every department (ex- medical history, care plans, medications, tests, diagnosis).
Dynamics 365 makes it easier for healthcare providers to coordinate. Caregivers may easily connect by voice, written, or video thanks to Microsoft Dynamics 365's integration with several well-known programs, including Office 365 and Skype for Business. Better outcomes are made possible by coordinating information, allowing better and more consistent care.
Dynamics CRM allows for the creation of customized workflows that can be used to automate care and organize activities among all healthcare providers.
With Microsoft Dynamics 365 CRM, businesses may maximize their limited funding while delivering top-notch care.
Following up with patients is easier using Dynamics 365.
Healthcare professionals may respond to inquiries and issues more swiftly thanks to Dynamics CRM. Nothing is worse than waiting while trying to figure out a medical problem or query.
The use of Dynamics CRM allows more individualized patient care. In the end, this makes the client happier!
The Best CRM For All Your Healthcare Challenges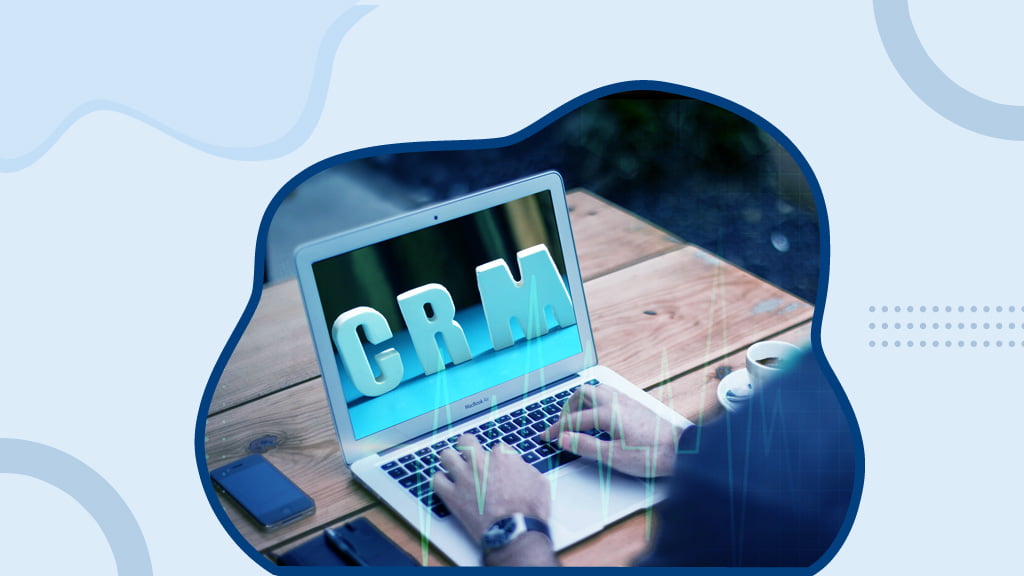 Beyond Key offers a healthcare CRM that manages service claims, prescriptions, health insurance, and patients' diagnostic reports. With the help of the latest technology, Beyond Key automates healthcare management to satisfy the patient's needs. 
Beyond Key's principle motto is to facilitate patients' pre- and post-treatment communication with a dedicated Patient Portal integrated with CRM along with CRM-EHR integration designed to meet patients' needs. Our CRM consists of three core modules, administration, clinical summaries, and care management. 
The administration module includes care analysis, patient intakes, physicians, and equipment. The equipment consists of surgical gloves, masks, and other instruments vital for patient care. Care analysis covers and records patients' activities, and intake refers to patients qualified to be admitted to the hospital. 
Get all-round profiling of prospective and current patients with automated notifications, alerts and a dedicated analytics dashboard to ensure a measurable patient experience. Clinical summaries include examinations, operations, appointments, conditions, and allergies. On the other hand, care management consists of care plans and activities that allow medical professionals to cater to patient needs.
Problems such as appointment booking, scheduling and encounters are automated seamlessly with our CRM. Thus, Beyond Key ensures that CRM becomes the primary method of facilitating communication between patients and healthcare providers.
Now It's Your Turn
Dynamics 365 addresses two significant issues faced by healthcare industries- performance and quality of treatment. This technology-enhanced tool increases administrative efficiency and enhances patient care. Thus using Dynamics 365, healthcare industries can give more fantastic customer support to customers. 
Choosing the right tool is one of the most important decisions you can make as an entrepreneur. However, implementation is as crucial as selecting the right tool. Beyond Key ensures end-to-end integration with so many ideal solutions on offer that adequately meets all your demands. 
Beyond Key fits this gap by providing your organization with referral management, outcome-focused management of referring providers, care management, email marketing automation, and much more. Get access to a feature-rich, easy-to-use, and understood solution quickly. Interested to know how? You can request a demo here.