How to Manage Grants: The Ultimate Checklist
For nonprofits, grants can be a crucial source of funding that enables them to implement crucial initiatives. But managing grants can be a tedious and time-consuming process that calls for meticulous preparation, record-keeping, and reporting. 
So that projects and programs supported by grants can be carried out as planned, it is crucial for nonprofits to have a solid grant management system in place.
What is Grant Management?
In a nutshell, Grant Management is the process of administering and tracking financial contributions.
The term "grant management" is used to describe the process of overseeing a grant from the time it is applied for and awarded all the way through its closure and final reporting. 
It entails a variety of tasks, such as creating budgets, tracking spending, monitoring progress, and reporting to funders. For grants to be used properly, for funding goals to be achieved, and for compliance requirements to be met, effective grant management is crucial.
Grant Management Tips for Nonprofits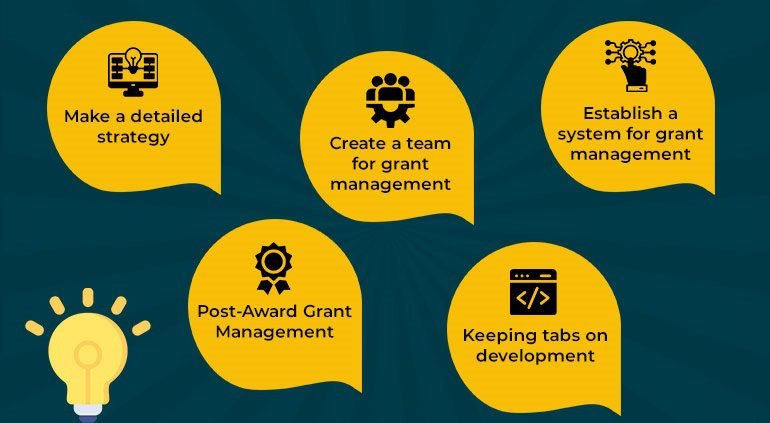 Make a detailed strategy: Know the grant's requirements and the process for administering the grant before you apply for it. A strategy outlining the grant's schedule, budget, and required reporting should be drafted.
Create a team for grant management: A group with expertise in finance, operations, and programming should work together on grant management. This group needs to be in charge of managing the grant, keeping in touch with the donor, and seeing that the money is put to good use.
Establish a system for grant management: Efficient use of time and fewer opportunities for human error are both benefits of a well-designed grant management system. A tracking system for costs and accomplishments, a schedule for due dates, and report templates are all necessary components of this system.
Post-Award Grant Management: Additional Important ConsiderationsCompliance: The organization receiving the grant is responsible for seeing to it that all of the conditions, such as the required reports and spending limits, are met. Organizations should also be aware of any audit requirements and have plans in place to deal with any findings.
Keeping tabs on development: In order to make sure that grant-funded projects and programs are successful, it is crucial to track their development over time. Monitoring outputs and outcomes, tracking progress against budget, and checking in with program staff on a regular basis are all examples of this.

A Comprehensive Checklist for Grant Management
Pre-award and post-award phases make up the entirety of the grant management process.
Pre-Award
Develop a clear understanding of the grant requirements and timeline

Create a thorough plan for grant management.

Create a grant management team with members from various disciplines.

Establish a system for grant management.

Create an impressive grant application
Post-Award
Verify that the Grant Conditions are Met

Keep an eye on things while they're being funded by a grant

Provide the funder with regular updates.

Compare spending to planned spending

Achieve and sustain complete and accurate documentation

Get ready for any audits that may come your way.

Wrap up the grant in a way that satisfies the donor.
Ongoing Things Non Profits Must Do During the Grant Period
There are a number of ongoing responsibilities that must be met after a grant is awarded to ensure its effective implementation. Nonprofits have to prioritize these key tasks during the grant's duration:
Accurate records of all grant expenditures and any other documentation related to those expenditures must be kept. It's important to keep track of how the grant money is being used to make sure it's being spent legally and as promised in the grant agreement, and for future reporting purposes.
It's crucial to keep the lines of communication open with the grantors so they can stay updated on the progress of their grants at all times. This could include frequent reports on progress, visits to the site, or some other method of keeping everyone updated.
Organizations must adhere to the grant agreement's terms, including the budget and any other limitations or requirements. A loss of money or even legal action may result from failure to comply.
Organizations should evaluate their progress toward the grant's stated goals and objectives on a regular basis and make any necessary modifications. As a result, it may be necessary to make adjustments to the project's budget or timeline, or to look elsewhere for funding or assistance.
Best Practices for Prospective Grant Management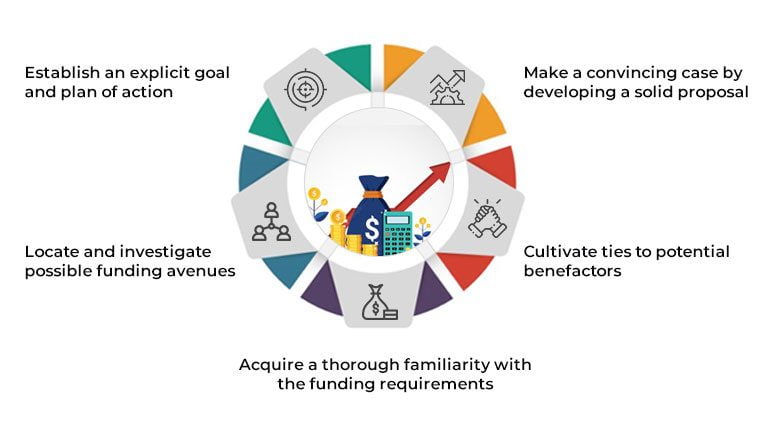 Finding grants that fit the requirements and objectives of your organization is known as prospecting. Successful completion of this procedure requires adhering to the following guidelines:
Establish an explicit goal and plan of action: Figure out what your organization is trying to accomplish and how grants can help you get there.
Locate and investigate possible funding avenues: To locate appropriate grants, your organization should make use of online databases, participate in grant-related events, and network with other organizations.
Acquire a thorough familiarity with the funding requirements: Examine each grant's eligibility requirements, funding priorities, and application guidelines carefully.
Make a convincing case by developing a solid proposal: Make a convincing proposal by outlining the mission, objectives, and financial plan of your organization.
Cultivate ties to potential benefactors: Maintaining strong relationships with potential funders requires networking with them, attending events, and sending regular updates.
Grants Management Successful Methods for Implementation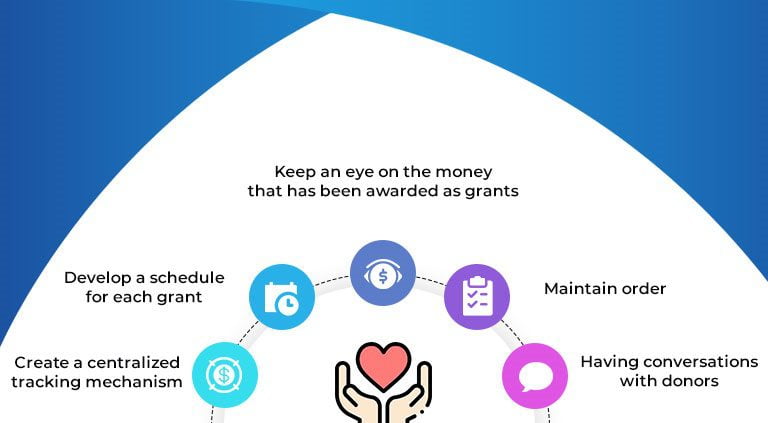 Monitoring the development of your organization's grants, from the initial application phase to the final reporting phase, is what is meant by "tracking." Successful completion of this procedure requires adhering to the following guidelines:
Create a centralized tracking mechanism: Keep track of all of your organization's grants using a spreadsheet or database, including the status of each grant, due dates, and supporting materials.
Develop a schedule for each grant: All grant paperwork (application, interim, and final reports) should have a firm due date.
Keep an eye on the money that has been awarded as grants: Make sure the grant money is being spent on the right things and keep an eye on the finances to avoid waste.
Maintain order: Keep detailed records of your grant's history, including correspondence, meetings, and updates.
Having conversations with donors: Maintain consistent contact with your organization's benefactors to keep them apprised of your progress and answer any questions or concerns they may have.

The best practices for grant management reporting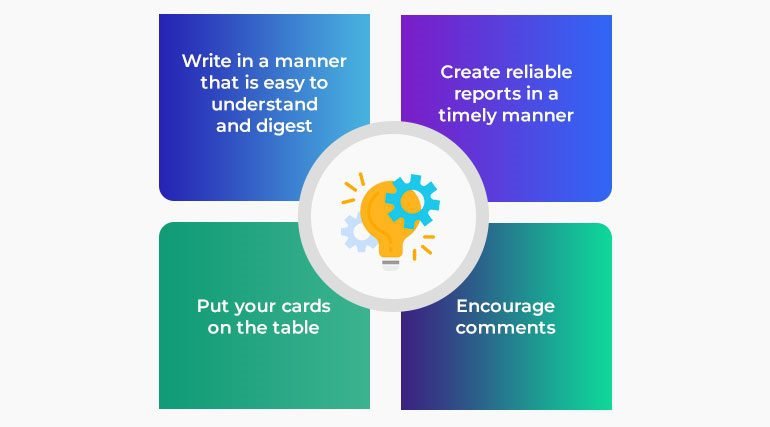 These include providing periodic updates to funders on the status of your organization's grants and submitting a final report at the end of the grant period. Successful completion of this procedure requires adhering to the following guidelines:
Write in a manner that is easy to understand and digest: Provide clear updates on the use of grant funds and explain the status of each grant, including any obstacles that have been overcome.
Create reliable reports in a timely manner: On time report submission is expected, as is accuracy and currency of information.
Put your cards on the table: If your organization's plans or finances have changed, be up front about it and detail how the grant will be affected.
Show me the results: Give specific examples of how the money has helped your organization and the people it serves.
Encourage comments: Get your organization's funders' opinions on how well it's doing and how it can do better.
Inadequate grant management poses what dangers, if any?
Ineffective grant management can cause:
Organizations run the risk of losing out on funding opportunities that could have a big effect on their operations if grants are not managed properly.

Grant applications and reports typically have strict deadlines that must be met to avoid losing funding or requiring a reapplication.

Ineffective grant management can result in duplication of effort and improper resource allocation, which can be a waste of time and money.

Organizations that do not effectively manage grants may have a negative reputation in the grants community, making it more difficult for them to obtain funding in the future.
In grant management, who should be involved?
Many different parties are involved in the grant management process.
Writers for grant organizations conduct the necessary research and compose complete proposals.

Managers of projects are accountable for the timely and accurate completion of projects funded by grants.

Managers of finances are in charge of tracking grant funding and keeping costs within budget.

Board members give the organization's grant management process strategic direction and oversight.

Donors play a pivotal role in grant management because they provide funding and demand accountability from recipient organizations.
For grant management, why do nonprofits need a consultant?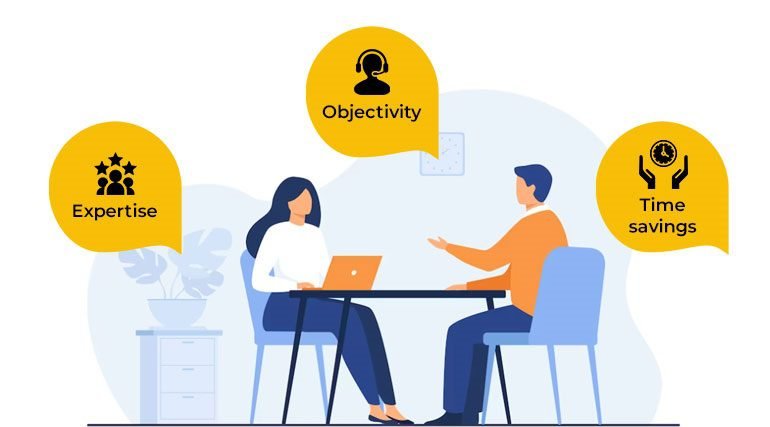 There are a number of advantages for nonprofits to hire a grant management consultant, such as:
Expertise: Consultants can assist organizations in navigating the intricate world of grant funding thanks to their expertise in grant management.
Objectivity: Consultants offer grant management a new perspective and can assist organizations in spotting opportunities and potential issues that they may have overlooked.
Time savings: By taking on many of the administrative responsibilities associated with grant management, consultants can help organizations save time and free up their staff to focus on more pressing matters.
Why is Microsoft Dynamics 365 the best option for nonprofits grant management?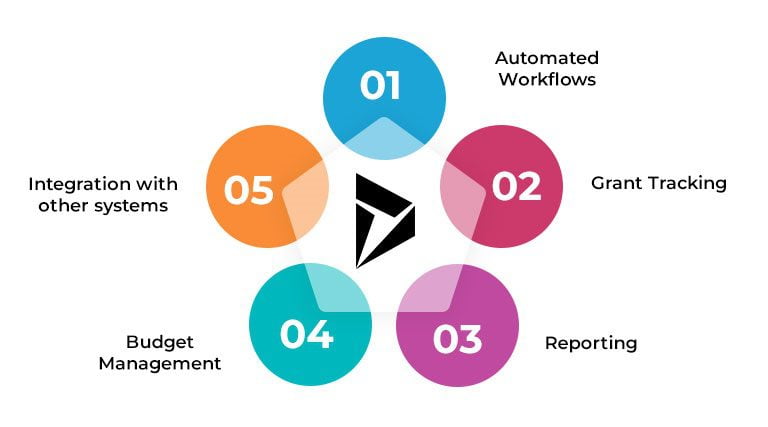 Many reasons make Microsoft Dynamics 365 the best choice for nonprofits seeking a grant management solution, including:
Automated Workflows: Dynamics 365 enables the development of automated workflows that can simplify the grant management process. Grant applications, for instance, can be automatically approved, reports can be generated automatically, and due dates can be reminded automatically.
Grant Tracking: Dynamics 365 offers a single point of entry for tracking all grants, including details on the grantor, the grant amount, and the grant's current status. This facilitates the management of all grants and ensures that nonprofits do not miss any deadlines.
Reporting: Nonprofits can easily generate reports on grant funding, spending, and outcomes with the help of Dynamics 365's real-time data and customizable reporting capabilities. This provides transparency to grantors and aids in ensuring that grant requirements are met.
Budget Management: Nonprofits can better manage their budgets with the help of Dynamics 365's budget management features, which show exactly where donated money is going. In order to avoid any compliance issues, this aids organizations in making sure they are using grant money in accordance with the grantor's guidelines.
Integration with other systems: Dynamics 365's integration with other systems, such as accounting and project management software, enables a more streamlined and efficient grant management process.
Conclusion
Making sure that funds are used effectively and efficiently requires careful grant management. You can make sure that your grant management procedure is efficient, compliant, and organized by using the guidelines provided in this checklist. 
Grant management software, such as Dynamics 365, can further facilitate this streamlining and automation by providing real-time insights and helping to keep you in line with all relevant regulations. Dynamics 365 provides a full-featured grant management solution, from application and award management to reporting and compliance monitoring. 
Dynamics 365's intuitive interface and robust automation features make grant management simpler, more efficient, and more effective, all while maximizing the impact of your grants.