Fundraising CRM Guide In 2023
A Fundraising CRM is a dedicated software that helps nonprofit organizations manage details and operations related to finance for specific campaigns. Right from maximizing the use of fundraising efforts identifying potential new donors, and automating everyday tasks to even tracking any communications from donors for your nonprofit organizations, they have a lot to offer. 
In other words, it can also optimize your efforts and performance and eventually bring you closer to your goals at a much faster pace in the long run. CRMs dedicated to fundraising are easily customizable too. They are built to store the ata of your members, any potential leads, or even your donors. In other words, it brings all such data under one roof, making it very easy for you to access it whenever needed, even while you are creating your fundraising strategy. 
While many assume that buying a CRM is nothing less than a daunting task that involves a lot of expense, one must understand that it is an investment as it will help them and their organization in the long run. This can have lasting effects on their operations and can empower the way the nonprofit organization works eventually. However, before you do so, make sure you build a robust profile that is overflowing with the data of your donors. 

How to choose a fundraising CRM?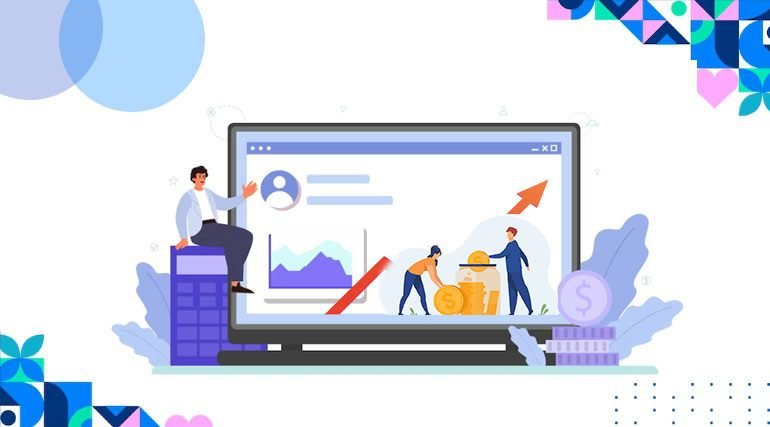 Fundraising is crucial for any nonprofit organization as it helps them keep operations in check or even funds any particular campaigns. The goals of a nonprofit organization go hand in hand with a fundraising CRM. This is because the faster performance of work eventually brings them closer to the goals, objectives, and mission of the nonprofit organization. While choosing a fundraising CRM, one must not compromise but rather opt for the best one available to aid them in the smooth management of the operations. So choosing a fundraising CRM can either make or break the overall functioning of your nonprofit organization. While choosing one, here are some of the most important pointers you must consider. Read on to know more:
1. It must be easy to integrate: If you are using an existing CRM but are looking to buy a new or an updated one, you must remember that a massive data transfer is required to integrate with the new software. At this point, you may not be confident about the new CRM too, especially if any compromises are going to happen. One of the best ways to check if a fundraising CRM is suitable would be to do a test. Once the testing is successful, you can integrate with the new CRM and eventually go live. A CRM must not only be easy to integrate but also versatile enough to go well with different types of software tools, like project management, software management, accounting interfaces, and many more. Either way, your CRM will be a central hub. With easy-to-integrate software, there will be a seamless continuity of operations in the non profit organisation. Testing a CRM comes in handy in pointing out if there are any complications. Identifying them at that point will help you save time and effort with fixing any complications in real time. While choosing a CRM, don't forget to understand how well the vendor will support you in terms of integration.
2. Suitable for the team: Choosing a fundraising CRM may not be much of a hassle if you are the only one managing the operations. But if it is going to be a team effort, then it is crucial to check if the software has all that is required to empower your team members to meet their goals. Simply put, the functionality must be seamless for your team members. Surveying your board members, grant writers, marketing team or your development team will come in handy. The key to choosing one after this is not to ensure that the software is complicated but also easy to use. To check if the software is easy to use, you have to make sure that the team members are well-versed in the required technical skills. If they are not well-versed, then you might want to conduct a training session. Some CRM companies offer training services that are a part of the package that usually involves installation, service, and maintenance. In that case, you can make the best use of the offer given to you. Even after installation, many CRM software is filled with tutorials, articles, community forums, and FAQs for a smooth operation.
3. Understand your budget: Cost is one of the most crucial factors involved while choosing a fundraising system. At some point, you may come across CRM software that are free to use, along with some that can incur a monthly fee that must be paid. You will also come across multiple hidden costs like payment processing fees, data migration charges, number of constituents, or even expenses involved in training and setting up the fundraising CRM. At every point, you must ensure that the vendor is transparent with you and discloses all expenses and details involved while buying the CRM. While you are preparing your budget for buying a CRM, make sure that the budget also covers costs like payment processing fees, data migration, setting it up, training, and the number of users. Usually, CRM suppliers have a cap on the number of contacts that can be included and can charge per additional contact. So make sure that you are clear with the number of contacts you are willing to add.
 4. Understand your organization's goals: While you are looking for fundraising CRM for your organization, you might come across some CRMs that seem attractive to you, thanks to the number of features or the in-built tools it offers. However, you must not get carried away by them. This is the point where you must ask yourself about the long-term aspirations of the organization that you are in. You must also consider what are the challenges your organization is facing right now and what features you require in a CRM to solve them. Once you find the answers to these questions, you will be able to not get carried away by the number of features you come across in the CRM but rather stay on track while you pick one that suits the best.
5. Past clients of the vendor: One of the main reasons why companies prefer certain vendors would be their trustworthiness. This is translated to the number of past clients they have served. At this point, the number of clients may matter, but along with that, you should also check who are the clients and the quality of output they have delivered before and after taking up the software. This will give an overall picture of how things will eventually unfold when you also opt for such fundraising CRM software. 
6. Easy scalability: Make sure that you are choosing a CRM that can take multiple users, have advanced levels of support, and is also easy to customize. This is because at some point you might decide that your organization must scale up and move to the next level. In such a situation, the administrative features available in your CRM must be easy to customize. After you have purchased a CRM, we recommend you update your donors and contacts list before you start the transition. 
7. Versatile storability: The key to choosing a CRM is its versatility even in the type of documents it is built to support. As a nonprofit organization, it is crucial to store the data of both the members and the donors in a CRM. Data can exist in different formats like PDF, Word, Excel or even a spreadsheet. After saving a CRM can help you segment or distribute them based on demography, age, or any such parameter you are willing to enter. You can also save notes in a CRM to track what your contact has been up to, whether your contact in the CRM is set to receive a phone call or is set to attend an event, or even wants to make a note of the proceedings of a meeting. 
Companies using a legacy CRM for their day-to-day work may find it challenging to make a transition to a new and updated one. It is crucial to note a transfer is nothing less than an investment that will come in handy for empowering the way the company works. 
However, CRM software is built to be versatile enough to help you and your nonprofit organisation drive tailor-made campaigns at any point. So you might not have to limit its potential to be used only as a marketing module. 
Conclusion
It is recommended to choose a CRM that comes with AI-driven insights. This comes in handy in case you want to monitor the date and prioritize your leads. Regardless of how and when your stakeholders want to interact with you or your nonprofit organisation, it is recommended to use a CRM such that it gives you a comprehensive advantage for you and your fellow members of your nonprofit organisation by managing relationships smoothly. Such a CRM has withstood the test of time and can be your go-to solution to get work done effortlessly.