Why You Need Dynamics Portal for Your CRM
Anyone planning to buy a CRM for their company will understand the importance of it being versatile. This is because every business is unique in terms of size, structure, operations, and the way it engages with its stakeholders like employees, management, and the public. This means that a tailor-made solution must be created and delivered for every company that is in need of a CRM. In such a case, a CRM like Microsoft Dynamics Portal delivers.
What are the uses of the Microsoft Dynamics Portal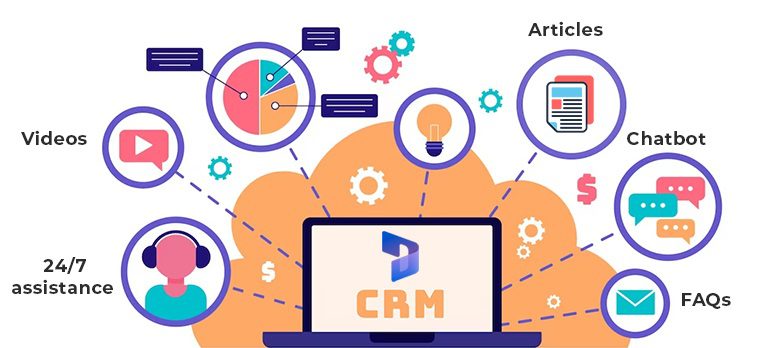 There was a time when once a query was raised online, it would be answered in a couple of days. In a tech-savvy world, nobody would want to rely on a customer portal that takes a lot of time to get their queries sorted but rather wants them sorted in an instant. This in fact increased the chances of companies losing their customers. Thanks to the rapid advancement of technology and to developing a more customer-centric approach, it is now possible for people to receive clarifications in an instant. Customers believe that if the website of the company is available round the clock, the customer care must be available round the clock too. In such a situation, a CRM like Microsoft Dynamics Portal has got you covered.
Here are some of the types and uses of Microsoft Dynamics Portal that have got you covered:
Here, offering self-service through knowledge base articles, videos, FAQs, and the chatbot will assist customers to the portal and help you properly guide your customers even when you are not in your office or desk.
With a streamlined knowledge base, your users can get the answers to their queries and will not have to wait for them to get answered when they cannot reach your support staff. In the customer's opinion, if the website is accessible 24/7, assistance should also be provided 24/7.
You can also have forums and build a community of your brand where people can ask questions publicly and get answers from a user or an expert. This will help to build trust and brand awareness.
A self-service portal enables self-problem-solving by providing relevant sources to find a solution without the need for the presence of your staff.
Importance of Dynamics Portal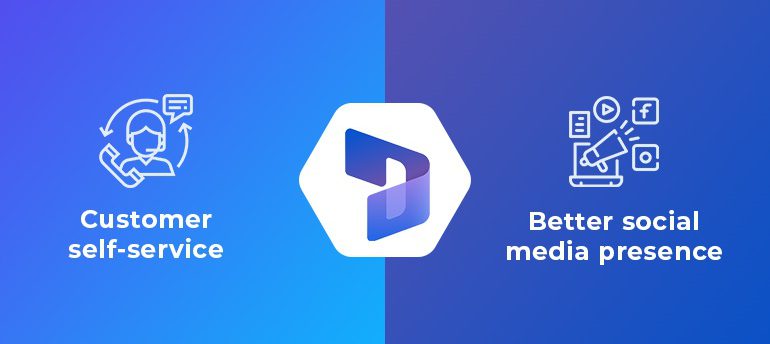 Customer self-service
Today all of us live in a digitally influenced age. This is also the age where hardly any of us have the patience to receive and send communication.
This is because in a tech-savvy world, we expect things to be so updated that there is a significant reduction in the time taken for communication.
It is also assumed that a delay in communication can lead to a loss of business for the company in the form of customers not preferring the products and services of the same.
At any point if you are using a CRM like Microsoft Dynamics Portal, you are bound to have this problem sorted. This is because Microsoft Dynamics Portal is equipped with articles, videos, FAQs, and a chatbot that can assist you at a time even when the mainstream customer care for Dynamics Portal is not available.
These in-built self-service portals are available round the clock. Agents who operate at customer care may not have to spend time answering queries from the users like how to change passwords, but can rather focus on tasks that are more important to the community that can help enhance customer experience.
Different types of forums, such as follows
Community Forum:
Dynamics Portal also comes with an online forum where users can post their questions and get them answered either from an expert or from a user.
This is also a place where you can incorporate any form of suggestions or even discuss more about your product or service, thereby expanding your network and even developing potential clients or customers.
Collaboration with vendors: In case you are looking for a much more accelerated supply chain management, Dynamics Portal has an online hub for the same.
This is a platform where online purchasing agents can order and track your order much efficiently. The online hub is secure and it is also suitable for accepting and rejecting orders directly along with invoicing too.
For vendors using the Dynamics Portal, they will be able to track when the CRM will be delivered, quantity and various other information that can be useful to them. Personalized customer experience: Dynamics Portal allows you to address customers by name, giving a much more personalized approach.
This also allows you to track and keep a record of the products or services. you can use this to send any relevant shopping options they can consider.
This can lead to an increase in the chances of them buying and eventually lead to more sales from your side.
Employee self service forum:
Apart from a self service portal for the customers, Dynamics Portal also has a similar one for employees too. This comes with features like get their queries related to leave approvals, appraisals, and even get their doubts clarified about their POCs for various tasks.
Employees can also share their queries, manage documents, tasks, and even interact with their colleagues.
This helps in streamlining any sort of work given to the human resources department of the company.
Dynamics Portal is suitable for managers of a company too. The CRM is versatile enough to be used for summarizing tasks, leave details, employee appraisals, certifications (if any), along with salary details.
This cuts time in analysing the details of the employees and in fact it increases the accuracy of the tasks performed for the same.
Partner portal:
As the name suggests, it is apt for the board of directors of the company that are looking forward to inviting more people to join their company in the top level management or as a partner.
Upon adding them into the business, they will gain exclusive access to different parts of the business.
Depending upon how much access they gain, they can check out prominent departments and details like payments history, invoices, and orders. In fact, upon addition, several partners can work simultaneously with a single brand and streamline their operations.
Better social media presence
In today's digitally connected world, the presence of a company on social media is pivotal.
A CRM like Dynamics Portal comes with all customer queries being answered.
Social media users who rely on Dynamics Portal can simply look for specific queries and get them answered too.
Conclusion
Whether it is a growing organization or a well-established one, both must optimize their operations to sustain in the long run. Failing to do so can lead to missing out on growth opportunities, messing up customer relationships, and losing potential revenue. So one of the most sought-after ways to optimize your CRM would be to include a dynamics portal. Dynamics portal helps companies and their users expedite communication and improve customer relations through a set of tools. A dynamics portal helps not only cut down on human effort but also improve customer relationships, thereby driving growth to your company in the long run.